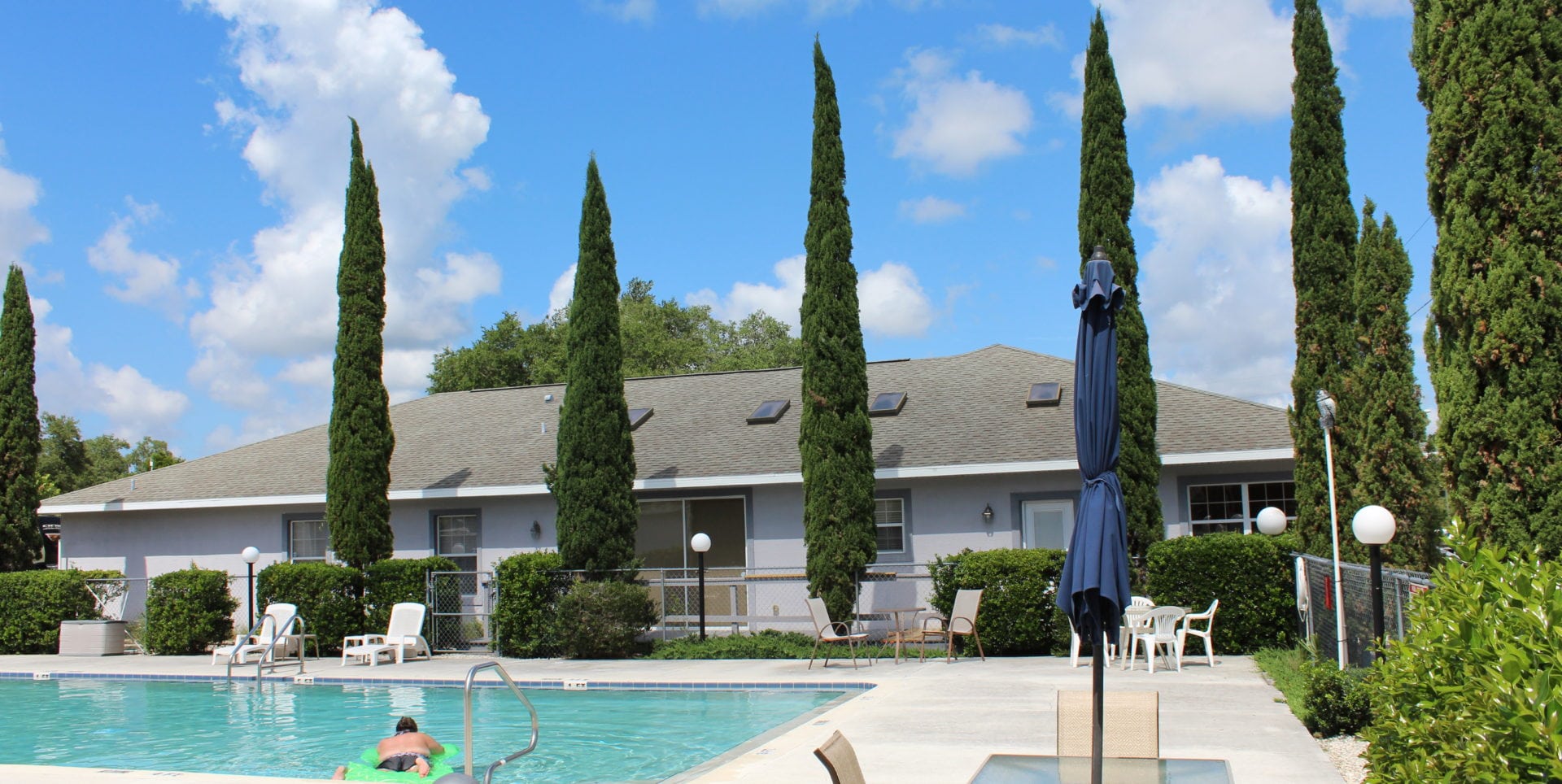 Quail Roost RV Park
An uncommonly clean and well-kept RV Park. In a Quiet Country Atmosphere catering to active Seniors
See Our Amenities
Outdoor Activities
Our Outdoor activities include Campfires, Bike Riding and our World Class Fitness Center.
Social Activities
Some of our social activities include, Line Dancing, Potluck Suppers, Story Telling, Karaoke.
Social Games
Pool / Snooker, Ladder Golf, Horseshoes, Darts, Washer Board, Exercise Classes, Wii Bowling, Card Games, BINGO!!
Quail Roost RV Park
Quail Roost RV Park, located in Citrus County, Florida, between the towns of Dunnellon and Crystal River, caters to active seniors who enjoy being together in a quiet, country atmosphere that offers a variety of activities.
We are situated on 10 beautiful acres, with 72 full hookup sites with 30/50 AMP service. We offer open and wooded sites, which average 32' to 40' wide, and will accommodate any size rig.
Our Park has a large 20' by 50' Solar-heated swimming pool, a beautiful air-conditioned Club House with a dance floor (lots of activities held here!), a state-of-the-art Fitness Center, a laundry area (with hot water), and spotlessly-clean bath houses. We also have a Rec Hall, with fireplace, which houses our campers' mailboxes, an up-to-date library, and activities are held here as well. There is no charge for our WiFi. Telephone service is available. Since we are 40' above sea level, we DO NOT HAVE any "No-See-Ems!"
We are just a short drive away from the Crystal River, the Homosassa River, Kings Bay, and the Rainbow Springs River. There are also several golf courses close-by as well.
The closest hospital is just 5 miles away, with other hospitals located less than 30 country miles from here.
So, if you're looking for a place to stay overnight, for a few days, or the whole season, give us a call. You will NEVER be bored!
Services we provide
We treat every home with a unique approach and fresh thinking.
---
An uncommonly clean and well-kept RV Park. In a Quiet Country Atmosphere catering to active Seniors